On depression in the newsroom
Is daily news a healthy profession for people living with anxiety and depression?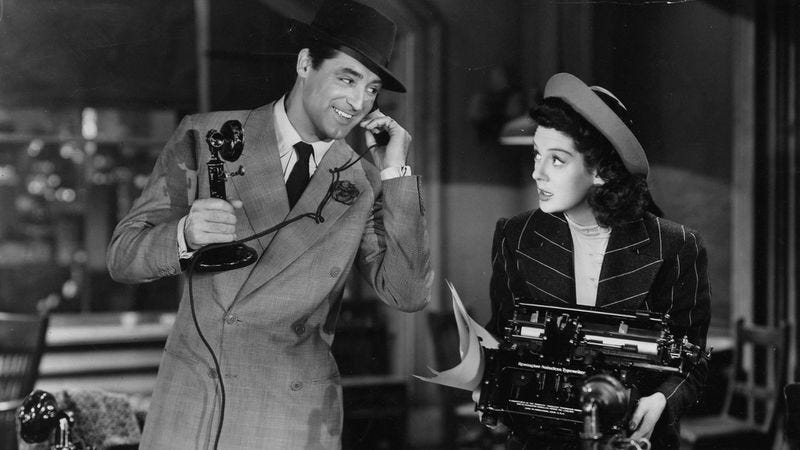 I wrote this essay in October 2018 while I was working for a daily newspaper in South Carolina. I've revised it and added a little bit since then, but I left it in the present tense to preserve the immediacy of things. I am no longer working for the newspaper.
***
I have worked as a journalist for eight years now, and I have spent my adult life suffering from anxiety and depression. It occurred to me recently that my job might be harmful to my mental health.
I work at a daily newspaper, where no one bats an eye if I act like a nervous wreck and a joyless bastard. When I reveal to coworkers that I have a mental illness, they sometimes seem surprised. Maybe it's because I fit right in.
After all, aren't my complaints endemic to the news business? Daily deadlines are stressful, and the news is depressing. We have scarce little job security, our pay is low and stagnant, and most of us have no real prospects for career advancement. Also, people hate us.
To be honest, I am still trying to understand why I do this job and why I can't seem to quit it. There are parts of it I love and can't imagine giving up.
On an idealistic level, I can still say I do this because I'm committed to the truth and to the wellbeing of my community. On a personal level, I still get an occasional thrill out of exposing injustice, catching powerful people in their lies, or doing a story that rights a wrong.
On a practical level, though, I stay at this job because of inertia. What else could I do?
So I am having an identity crisis in the middle of a mental health crisis. I thought I would share some of my thoughts with you, in the spirit of transparency and with hopes that confession might bring healing. Maybe you have felt some of the same things.
Anxiety
I used to wake up every morning with a general dread sitting on my chest. I would lie stock still, maybe say a little prayer, and will myself to believe that I wasn't about to die.
Then I'd go to work and walk past the heap of rusted metal newsstands in the parking lot, long out of use and emblematic of the fate of the newspaper business. Then and now, I have to consider the very real possibility that I will outlive the industry I work in.
Anxiety stalks me throughout the day. I was thinking serene thoughts a few weeks ago when the sound of metal grinding on metal filled the newsroom and did not stop for three hours. Construction workers were installing new, automatically locking doors, and I plugged up my ears as the spinning saws whirred and gouged the doorframes.
I don't know for sure what prompted this development. It took place less than a year after a man shot up a Maryland newsroom and killed five people. One of the guards at our building carries a gun now. I'm not particularly comforted by these developments.
Perfectionism
And do you know what the sick thing is? I don't really fear death, or at least I don't worry about it. I fear failure.
My anxiety almost always manifests around the subject of work — not my personal life, not my marriage, not my three children, not my health or even the prospect of a disgruntled reader mailing me anthrax. If I am lying awake at night, it is usually because of something I wrote, or am about to write and face the backlash.
I'm on medication now that curtails the dread most days. I'm grateful for the relief. But the feeling never went away completely. It lingers like background radiation.
The words of Christ rattled in my brain the other day as I fact-checked my own work for the third time before publication:
"Be ye therefore perfect." 
Even as a child, Christ's command always came across like a taunt. "Be ye therefore perfect, even as your Father which is in heaven is perfect." Impossible. No one is perfect. What am I supposed to do with that?
I was thinking about the words of Jesus the other day because I had fallen into a compulsive fit of verifying and re-verifying every detail in a story that was going to infuriate some powerful people. I wanted to be free of any journalistic sin.
I often spiral into these sorts of paroxysms when I know a story will come under fire from folks who stand to lose financially or politically as a result of its publication. Even the slightest factual error will give them a reason to discredit the whole thing. So I print it out, underline every fact, and find the source for each fact in my notes before adding a checkmark above it on the page. Then I start the process over.
I don't think this routine is beyond the pale, particularly because my newspaper (like most newspapers) does not employ fact checkers. We are on a tightrope as journalists, and if we fall, then we stand to lose the only thing of value that we carry: Our credibility.
But every time I triple-check myself, the old dread creeps back in. Why is that? Does everybody in this business feel sick to their stomach when a blockbuster story they've written is about to drop?
Anhedonia
The sportswriter Roger Kahn described covering the Dodgers at Ebbets Field every week as "a divine prison" where he earned "$72.50 a week plus the champagne of a daily deadline." But the bubbly thrill and the illusion of divinity wear off in time, and then what's left? The paycheck is not enough.
It is hard to sort out my professional practices from my personal tics anymore. I regard every bit of good news with suspicion, which makes me a sharp reporter but a miserable person.
On days when nothing brings me happiness, I know I am about to fall into a pit of depression. This is called anhedonia, or the inability to feel pleasure. 
I recently found out a project I worked on was a finalist for a national journalism award and was in the running for several other laurels. I read the news and it passed right through me. I returned to the announcement later in the day, allowed myself to pause for a few seconds, and reflected that a national prize would make it harder for my boss to fire me, maybe.
I don't get a thrill out of a daily byline, and I feel nothing when I throw another plaque onto the pile under my desk. I don't care if my story makes the front page. A story of mine goes viral and all I can think about are the typos.
Does this happen in every job? Does growing up mean learning that every thrill you chased could never make you whole? Or is there something uniquely hollowing about this work?
Numbness
A public relations student at my alma mater sent me some questions in an email recently. She was looking for graduates of the journalism school to weigh in on the state of the industry.
"What do you find most rewarding about your career?" she wrote. It was a fine question. I've asked plenty of people the same thing, from cops to teachers to crime scene janitors.
I told her that I've stopped thinking about my career in terms of rewards. I just want to stay in the fight.
Like so many young idealists, I swallowed up a lot of pabulum about the pen being mightier than the sword, sunshine being the best disinfectant, and journalism being the voice of the voiceless. I still half-believe those bad cliches.
What will it take to stay in this profession, which I still believe in, without forfeiting the soundness of my mind? Does anyone make it to retirement well-adjusted and at peace with the world? Or do we all have to keep an angry fire burning in our bellies? "If you're not mad, you're not paying attention," my fearsome old journalism professor Doug Fisher used to say.
What I am trying to do now is live at peace while still waging war in my day-to-day job. I want every article I write to double as an argument for why local journalism should continue to exist. But I also need to stop leaning on my work as the reason why I should exist — because one day the work will stop, and I will still be here.
The old panic has returned in the mornings. I don't know if the meds stopped working or my worldview is changing. I am still pushing through the fear and going to work.