Episode 10: Power to the nurses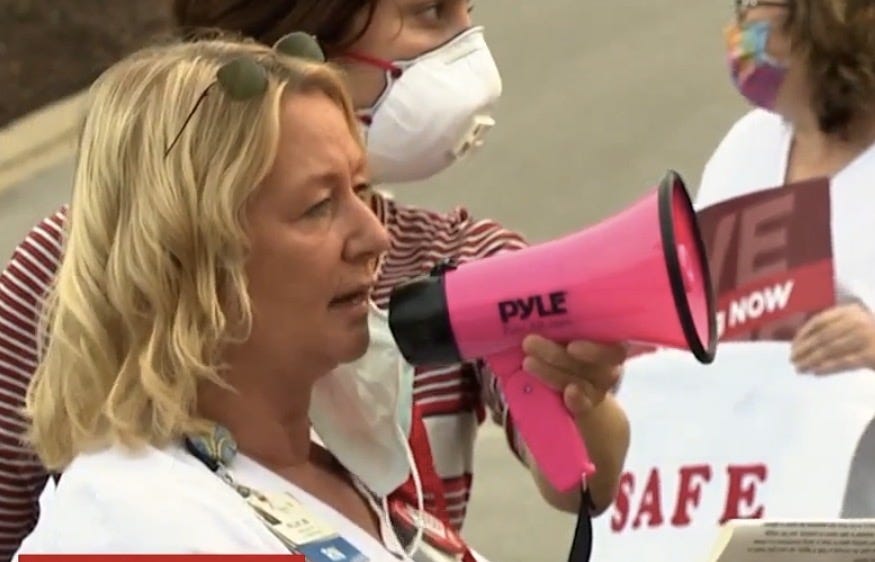 My guest on this podcast episode is Kelley Tyler, a trauma nurse working in Asheville, North Carolina. On Sept. 17, Kelley and her fellow nurses at Mission Hospital won a tremendous victory for organized labor when they voted in a landslide to be represented by a union.
It was the largest union victory at a nonunion hospital in the American South since 1975, and it was the first ever private-sector hospital union win in North Carolina history.
I don't want to understate this: That union victory was a big damn deal.
If you want to read some more about the Asheville nurses' landmark victory, here's a summary from The Intercept and an insightful interview with several of the nurses that was published by Jacobin shortly before the vote. I know there's a lot to despair about right now, but this is cause for rejoicing in my book.
Up the nurses. Up the workers. Solidarity forever, y'all.
If you enjoyed the show, be sure to subscribe wherever you get your podcasts. Regular episodes are free, but for $5 a month you can help support my work and get access to some subscriber-only podcast episodes and newsletter issues.
Right now I've got a big box of 3"x3" vinyl stickers on my desk with the podcast logo on them, and I'd love to mail you a couple. If you're a paying subscriber, you can just reply to this email with your mailing address and I'll send them your way ASAP. They were printed at a union print shop, Dr. Don's in Glendale, Arizona, and they are sure to be the envy of your coworkers and/or housemates.
***
Photos courtesy of National Nurses United. Kelley is the one at the top speaking into a megaphone.