Tale as old as time
The dark rebirth of Disney World, from "Be Our Guest" to "Welcome Home"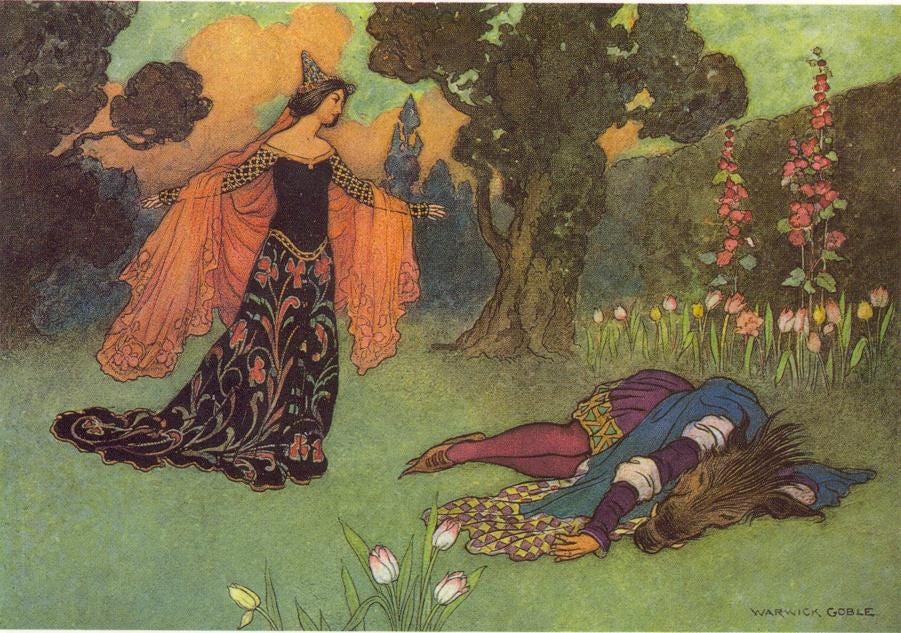 There is a sense of spiritual homelessness that I have felt in quiet hours. Maybe you have felt it too.
Even at home, even surrounded by people you love, it's possible to feel terribly alone and completely adrift. It's all the more possible when you are literally, physically homeless.
"I can't feel at home in this world anymore," goes the old refrain.
"Thou hast formed us for Thyself, and our hearts are restless 'til they find rest in Thee," St. Augustine of Hippo wrote to God 1,620 years ago.
The good news is that the Walt Disney World amusement park near Orlando, Florida, can be your home now.
Welcome home.
I'm not the first person to detect a hint of menace in the "Welcome Home" commercial announcing Disney World's July 13 reopening amid skyrocketing COVID-19 infection rates. The United States in general, and Florida in particular, have become global hotspots for disease and death. And yet the Magic Kingdom and Animal Kingdom reopened Monday; EPCOT and Hollywood Studios are slated to open today.
In the commercial a masked figure reaches across a cobwebbed bellhop desk at what looks like the Haunted Mansion, or maybe the Tower of Terror. The figure says nothing, allowing colleagues in sunnier areas of the park to fill in the blanks, again and again:
"Welcome home! Welcome home! Welcome home!"
There is a terminal quality to the welcome, as if one could check in and never leave. The catchphrase "Be our guest!" was a readymade greeting from the Disney universe, but the advertising team chose "Welcome home!" instead.
In a literal sense, Disney World is no one's home. It's a place to visit and a place to work, but it is actively hostile to habitation. If you try to stay overnight, bathe in the restrooms, or, say, cook bacon and eggs on a hot sidewalk beneath the ceaseless Florida sun, crew members are liable to throw you in Disney Jail.
In a figurative sense, yes, maybe it is a home-away-from-home for people who vacation there often. For all its flaws, the world's most famous fantasy park is a well-appointed and relatively affordable getaway for families who can't afford to summer in the Hamptons or the South of France. My family and I have visited, and my children loved it. It's a child's paradise, and I can't knock that.
There is a lot of reality to escape at the moment. You may have seen the news that 30 percent of U.S. renters missed their June rent payment. By the end of July, barring a change of heart by a federal government that exists to preserve the interests of capital, the extra $600 per week of unemployment benefits will run out. After that, it's not hard to imagine a total collapse of the housing market accompanied by further uncontrolled viral spread as more workers are coerced into harm's way. Some people will die. Some will be permanently injured.
Maybe you have lost a loved one to the virus already; maybe someone in your family had a close call. Maybe you lost your job at the beginning of the recession; maybe you survived the first round of layoffs. Disney World beckons: Why not take a load off? Why not go home — to the un-home, the home of pure imagination?
Welcome home.
The vast ungovernable campus of Walt Disney World and its resorts straddle Orange and Osceola counties. As I write this newsletter, 377 of the 500 adult Intensive Care Unit beds are occupied in those counties' hospitals. 42 beds remain available in children's ICUs, according to state statistics. Other Florida counties have already overwhelmed the capacity of their hospitals and hospital workers. 4,409 people have died of COVID-19 symptoms in Florida alone. Under the blithely ignorant leadership of Gov. Ron DeSantis, the state keeps breaking its own daily record for new confirmed cases.
There are obvious risks to visiting a global tourist destination during a pandemic. The Disney Company promises it has taken all the necessary precautions, including limiting the number of visitors in the early days of reopening.
Reopening the park was a financial decision for the company, which saw its stock price crater in March at the start of the pandemic. The Walt Disney Company made $26.2 billion from "parks, experiences, and products" in 2019, more than twice what it made off of studio entertainment.
Returning to work was also a financial decision for the tens of thousands of workers who had been furloughed since April 19. Florida's unemployment system, like many states', is underfunded and overwhelmed at the moment, and special unemployment benefits for the pandemic are set to expire this month. Now more than ever, the "freedom" of the free market is expressed in simple terms: Accept the prevailing working conditions as set by the owners of capital, or lose your home and healthcare all at once. Suck it up or your family will suffer.
Still, workers are pushing back to protect themselves, each other, and their families. A Disney World Attractions hostess started a petition pleading for a delayed reopening and got more than 7,000 signatures, to no avail.
The Actors' Equity Association, a union representing 750 performers at Disney World, raised a concern about worker safety late last month as the park began preparations for reopening: The stage actors employed in the musical spectacles and stunt shows cannot practice social distancing. The guy who plays Indie at the Indiana Jones Stunt Spectacular! has to hold the woman playing Marion in his arms, for example, and the worker playing Elsa has to belt out show tunes right in Anna's face at A Frozen Sing-Along Celebration. If one of the cast members gets sick, they'll all be infected soon.
The AEA filed a grievance:
On June 23, Disney announced plans to recall members for rehearsals the following week. On June 25 Equity made a public statement that actors need to be tested because actors cannot practice social distancing. The following day, on June 26, Walt Disney World rescinded all of its recall notices for Equity members.

"Since our public request that Disney test performers in the park, there have been more than 114,000 new coronavirus cases in Florida," said Mary McColl, executive director of Actors' Equity Association. "Rather than agree to testing of performers, Disney has decided to retaliate against workers fighting for a safe workplace during this pandemic."
Welcome home.
Workers have always had to protect one another from their bosses, and the Walt Disney Company is no exception. In 1941, amid a wave of union organizing that started in the Great Depression, Walt Disney fired two dozen workers for joining the Screen Cartoonists Guild. The list of the fired included Art Babbitt, who animated iconic characters including the Wicked Queen in Snow White and the Seven Dwarfs. The workers responded by striking and picketing in front of the Walt Disney Productions office in Burbank, California, decked out in menacing costumes while brandishing a working guillotine.
Old Walt was an inveterate McCarthyite who had previously hired armed guards to break up union drives. He had to be physically restrained from attacking a leader of the 1941 animators' strike. Despite Disney's complaining, the striking workers eventually brought the father of Mickey Mouse to his knees. Facing scrutiny and pressure from Franklin D. Roosevelt's National Labor Relations Board, Disney signed a union contract after five weeks of the strike.
Walt never forgave the workers for embarrassing him. He eagerly testified before the House Un-American Activities Committee in 1947, claiming that communists had infiltrated his office and that "commie-front organizations" including the League of Women Voters had fomented the strike. Many of the animators' entertainment careers ended shortly afterward when their names appeared on the infamous Hollywood blacklist. Walt Disney reportedly had some of their faces immortalized in the film Dumbo, portraying them as clowns who announce they are going to "hit the big boss for a raise."
Today near the entrance of the Magic Kingdom, in front of the Cinderella Castle, the bold first visitors to the park can see a copper statue of Walt Disney and Mickey Mouse. One of Walt's hands is holding the hand of his imaginary pal. The other is raised in a sweeping gesture across his domain. The statue is 7 inches taller than the man himself.
A plaque on the statue is inscribed with a quote: "We believe in our idea: a family park where parents and children could have fun — together." 
Like "Welcome home," it's a banal phrase that feels eerie under new circumstances. I read it now and think about the 42 children's ICU beds remaining in Orange and Osceola counties.
For those who aren't congenitally indisposed to fun, Disney World is usually a fun place. It's an environment built to delight children, and costumed entertainers there have cheered generations of youth while helping parents forget the outside world.
There is nothing wrong with artifice and escape, but let's not kid ourselves about how these effects are produced. A trip to Disney World is not a journey into the brilliant mind of Walt Disney, nor is it an encounter with George Lucas' particular genius for make-believe spaceships. It is an experience created, mediated, tended, and perfected by an army of workers. They are as vulnerable as you or me. They, too, would like to go on living.
***
Do you enjoy reading this sort of thing? Do you enjoy a good podcast every now and then? Consider hitting the Subscribe Now button below. You can receive the weekly newsletter every Wednesday for free, or you can become a paying subscriber and get some extra content for $5 a month.
The image at the top is a 1913 illustration for Beauty and the Beast by Warwick Goble.
Find me elsewhere on the internet:
Apple Podcasts // Spotify Podcasts // Bookshop // Twitter // Bandcamp